1.What's the use of diamond painting?

(1) It can help the elderly to spend time. Give them DIY diamond paintings and pass their leisure time.
(2) Cultivate children's hands-on ability and patience. Let DIY diamond paintings improve their knowledge and aesthetics of color, cultivate children's hands-on ability and patience, and make them love the world more.
(3) You can give gifts to friends. You can give your friends finished products to express your heart, or give your friends products to let them experience the happiness and sense of accomplishment.
(4) You can decorate your home. You can hang the framed finished product in the living room, study, and bedroom to add artistic flavor. You can also invite friends to visit the new house and proudly tell them "I made this myself!"
(5)The most important thing is that when you are troubled by the trivialities of life, at this time, you might as well make a diamond painting, cross stitch and other handmade products, immerse yourself in the world of handcraft, relax yourself, calm down, and then continue your life and work.
2.AB drills

AB drills are not a brand or color, it is the regular color diamond drill just with an opalescent effect. These AB drill diamonds are to replace the regular resin diamonds in a diamond painting kit for an extra sparkly touch. They have the same DMC numbers, so it would be very easy to replace them on the painting.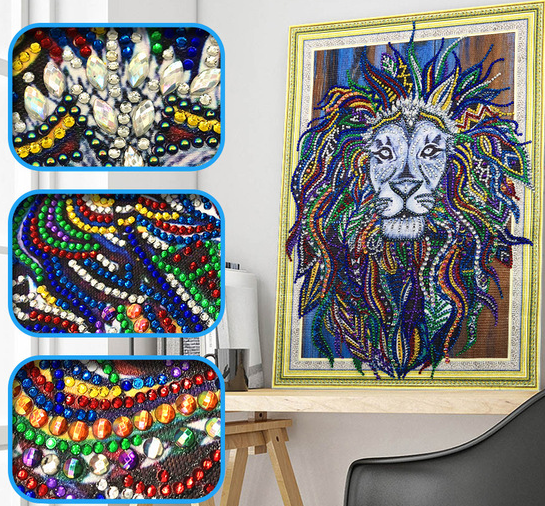 3.How long does it take to complete a 40CM*40CM diamond painting?

Surprise, it only takes about 3 days to complete.